Pohl & Homes, Inc. is located on Verduga Road in Hughson, California. The facility is conveniently located in the center of California's almond growing region. We can process 25 million pounds of finished product each year. We are registered as a Processed Food Handler with CDPH and maintain our facility within GMP guidelines. Pohl & Holmes, Inc. operates independently from industry processors.
Pohl & Holmes, Inc. can provide you with reliable and efficient services for your harvest. Our advanced hulling and shelling technologies insure delicate treatment of your crop with the cleanest, highest quality output possible.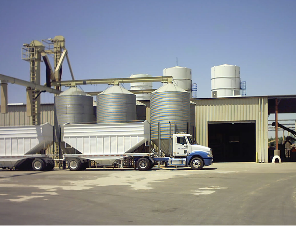 Our staff is composed of dedicated professionals committed to customer satisfaction. When our customers are happy with our service . . . it reflects on us. Everyone at Pohl & Holmes, Inc. is proud of what we do and takes extra steps to ensure we provide you with what you need for a successful harvest.